The Fast and the Furious 6 opens in San Diego Tonight featuring the Nissan GT-R!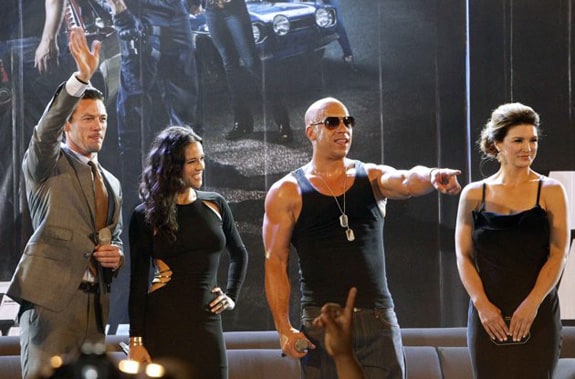 You can see Fast and Furious 6 tonight - but the red carpet premiere was a star studded and car studded event in Manila! Vin Diesel and his co-stars of 'Fast and Furious 6' walked the red carpet for thousands of overseas fans!  L to R: Luke Evans, Michelle Rodriguez, Diesel and Gina Carano. REUTERS!
Here's another STAR of FAST6!
The 2012 Nissan GT-R!