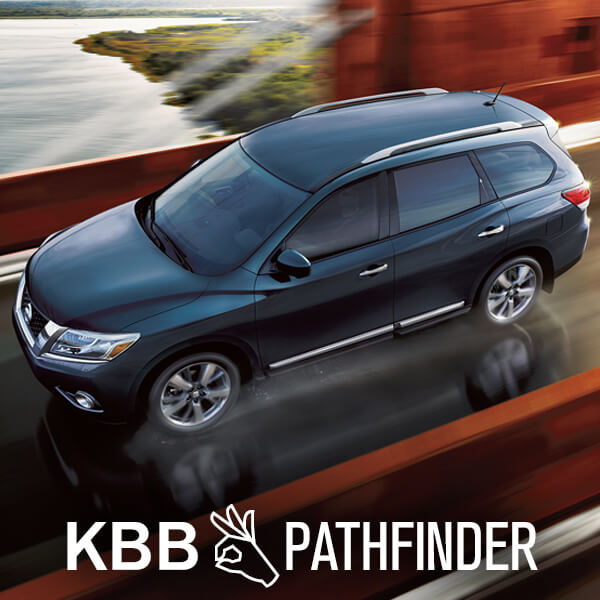 Two years in a row, across all scoring regiments, the Nissan Pathfinder takes the cake as KBB's Best family size crossover for the price and performance. Nice and roomy, with space for seven adults this three row cub is anything but compact. The 2015 Pathfinder comes with a more advanced transmission from previous models, with d-shift or CVT transition v6. With 27 MPG this SUV goes on and off roading year round!
Features most loved:
-Fold down seats
-Audio and temperature controls access from all cabin areas
-Heated seats and steering wheel
-Panoramic view mirror and reverse camera
See full review at KBB HERE!