Nissan shatters the world record for "Heaviest Aircraft Pulled by a Production Vehicle"!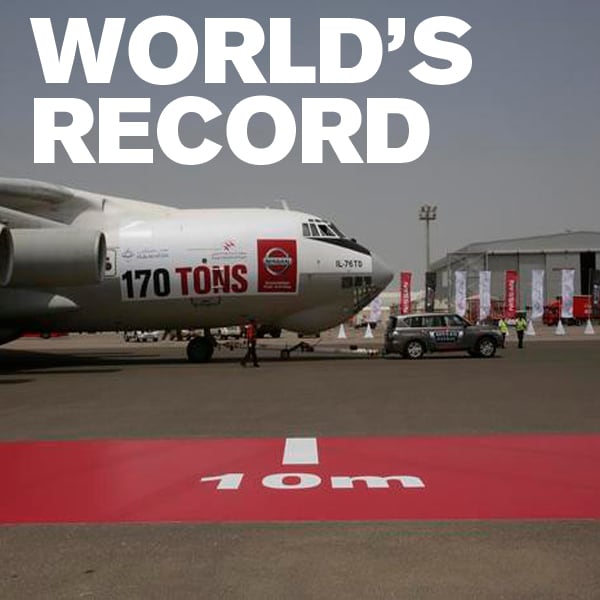 The Nissan Patrol has set a Guinness World Record for "Heaviest aircraft pulled by any production vehicle," after towing 170.9 tons at the Sharjah International Airport in the United Arab Emirates. An unmodified production Patrol hauled the cargo plane over 160 feet, shattering the previous record of 15 tons.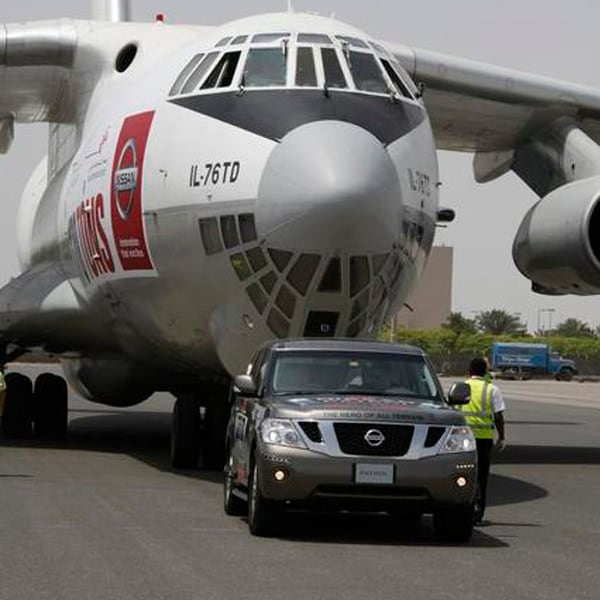 The record attempt was part of the "Nissan Patrol Challenge," which was launched last year to show off what its iconic SUV could do. Fans were invited to design an innovative test for the Patrol while giving themselves a chance to win a trip to Japan along with other great prizes. The result of the competition was the tow attempt, which saw an Ilyushin Il-76 cargo pulled by the Patrol.
Though the Toyota Tundra wasn't part of the same record that Nissan just set, the Endeavour space shuttle is about 21 tons lighter than this plane.
CREDIT: http://www.autoguide.com/auto-news/2013/08/nissan-patrol-beats-toyota-tundra-towing-record.html