Check out our FREE Coloring Pages of the Nissan 370Z and the Nissan GT-R
Nissan 370Z
The Nissan 370z is built on a long heritage and the result is a sports car with excellent ride quality and driving performance. Available in either coupe or convertible form, the 370Z is show stopper no matter which body type. With an instantly recognizable profile you're not just buying a car, you're buying an experience with the 370Z.
With a low center of gravity the 370Z has ultra-responsive handling and enhanced cornering. The 370Z punches some serious power whether it be with the standard six speed manual transmission with SynchroRev automatic rev-matching or a seven speed automatic with steering wheel mounted paddle shifters. With a driver obsessed cockpit, the driver instantly feels comfortable and connected when sitting down. Equipped with a high tech tool kit such as rearview monitor, navtraffic and Bose® audio system, the Nissan 370Z offers high quality amenities at a price that won't break the bank. Aggressive good looks, luxury cockpit and rigid suspension make the 2016 Nissan 370Z a top choice for any buyer looking for a sports car.
Click on image to open PDF
Check out the New 2016 Nissan 370Z Now!
Nissan GT-R
When you think of a high performance sports car what comes to mind? Is it a hand crafted engine? Is it extraordinary speeds? Whatever your looking for in a sports car you will surely find in the 2016 Nissan GT-R. The GT-R is a phenomenal choice for luxury buyers looking for a top of the line sports car. The 2016 Nissan GT-R is all in the details.
The connection between the driver and the machine is intimate and it is something you will notice as soon as you sit in the drive-oriented cockpit. A handcrafted engine and recalibrated suspension ensure a smooth and sophisticated ride. With a dual clutch 6 speed transmission the GT-R has unconventional power and speed which can shift as quickly as .15 seconds when in R mode. The GT-R is precision built to ensure long term functionality and performance. This car is completely captivating even at rest and offers the upscale amenities that top tier buyers can come to expect. The Nissan GT-R truly does redefine performance, refinement and capabilities of sports cars today.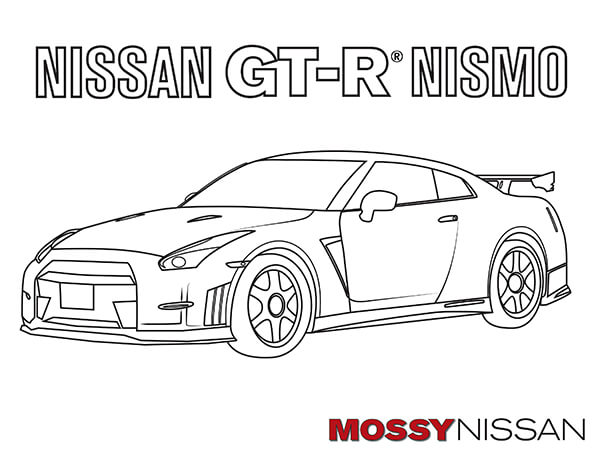 Click on image to open PDF