New 2014 Nissan Rogues now in stock in San Diego!
OVERVIEW
At the 

intersection of style and versatility
It sips gas, cruising along at 33 MPG on the highway. With the Family Package, you can
seat up to seven in this compact crossover. When you need it, it boasts an
expansive 70.0 cubic feet of cargo room. But what's really awesome about the
all-new 2014 Nissan Rogue is it does all that, and turns heads while doing it.
We took 

style and added steel
When it comes to automotive design, conventional wisdom dictates that you must
sacrifice practicality for beauty, or beauty for practicality. To create the
striking all-new 2014 Nissan Rogue, all we sacrificed was-nothing.
From a striking new front end, to the muscular arches, along the flowing new character
lines, and over the aerodynamic wraparound taillights, the all-new 2014 Rogue has
been completely redesigned.
It's the little things that count. A striking chrome accent on the front chin,
standard turn signals on the side-view mirrors, and available 18-inch
wheels-just a few of the design changes that went in to this entirely new look.
Signature 

Daytime Running Lamps
With their high-intensity gaze, these Signature LED Daytime Running Lamps make a
powerful visual statement. Even when turned off, their stylish sweep gives
Rogue an undeniable presence.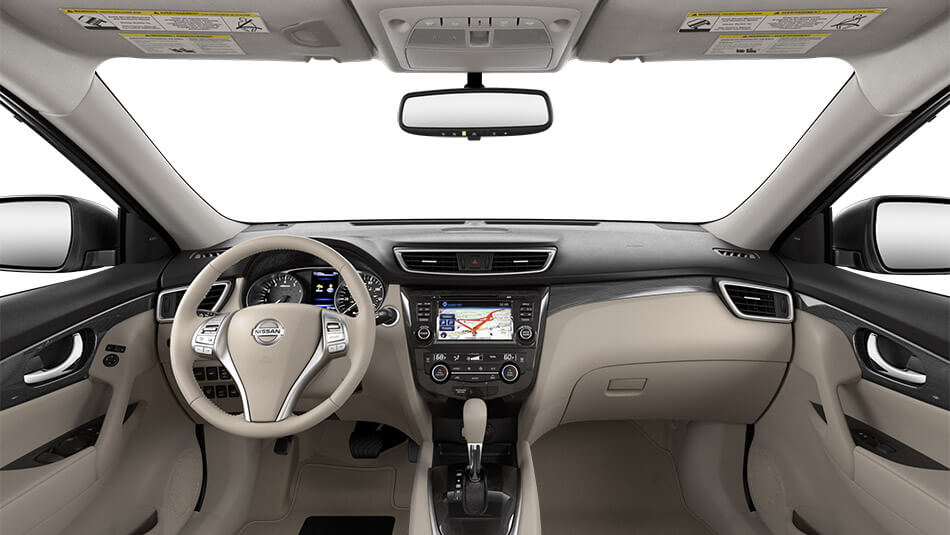 Everyone 

deserves a little "premium"
We could talk about Rogue's premium interior and how it enhances the entire
experience of driving. We could also mention the 2nd-row roominess, the clever
and versatile EZ Flex Seating System, and the available 3rd-row that makes room
for seven...but we think the interior can really speak for itself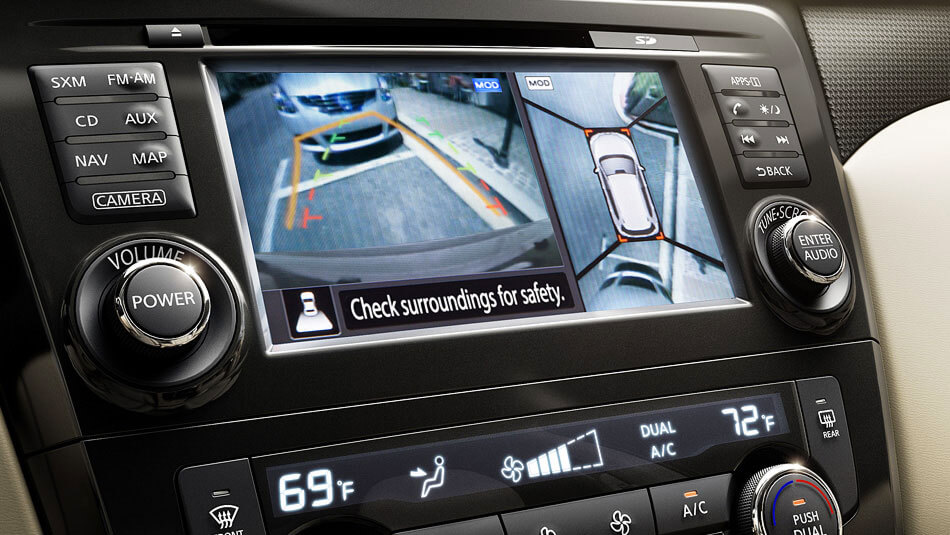 Room 

enough for the ones you love and the things you care about
Sure, the all-new 2014 Nissan Rogue is more distinctive than ever, but it's also more
practical, with room for up to seven. Pop the power liftgate and you're opening
up 70.0 cubic feet of versatile cargo space. Fold-down seats in both the 2nd-
and 3rd-rows give you access to every inch of that space. And Rogue's standard
Divide-N-Hide® cargo system makes short work of even tall loads.
One 

class-exclusive cargo system, 18 cargo solutions
The innovative Divide-N-Hide® cargo system can be configured into a private storage
space to keep your valuables organized and out of sight, a lower deck to handle
taller items, and an upper shelf for yet another type of cargo. With 18
different configurations, the storage possibilities are endless.
Get your new 2014 Rogue now!
http://www.mossynissan.com/new-inventory/index.htm?model=Rogue&&&&year=2014&